Zack Franklin
CEO OF AMZ KUNG FU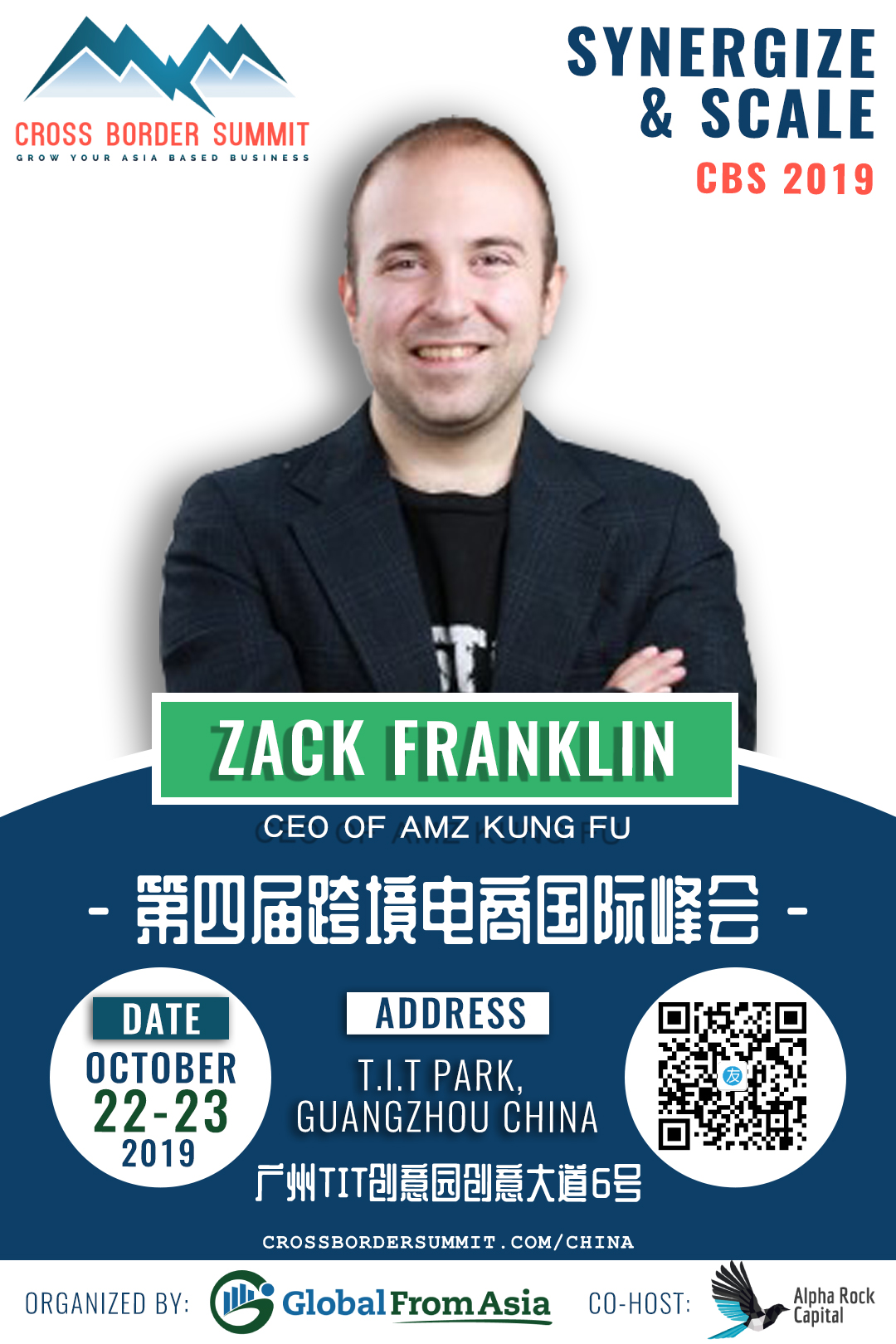 Zack has ran two multi-million dollar companies in the last year and has spoken across China about Marketing, Amazon, and Sales. He is the Founder and CEO of AMZ Kung Fu which is a marketing agency that aim to help Chinese sellers in Shenzhen increase their sales and take their business to the next level.
He has done internal consulting with over 15 of the largest Amazon companies in Shenzhen, China. He is a recognized trainer for Chinese eCommerce Associations across China, presenting on core sales and marketing operations including Organic and Paid social media, Amazon Sponsored Products and Amazon Marketing Services, Listing Optimization and Copywriting and increasing profitability through Average Order Value, Customer Retention, and Email Marketing.
Aside from that, he also is a Technical Lead and Product Manager for Internal Software Tools to get Amazon Sellers more reviews, automate PPC, and launch products in European and Japanese Markets.
His experience and knowledge makes him an expert that we can all learn from. He will be speaking at the Fourth Annual Cross Border Summit on October 22-23, 2019 in Guangzhou, China, about Using Your Amazon Competitors To Grow Your Business.
See you at the Summit!
How to buy CBS2019 tickets?
大会购票方式: