Anthony Cofrancesco
CO-FOUNDER, DIRECTOR OF SALES | VIRTUOUS GRAPHICS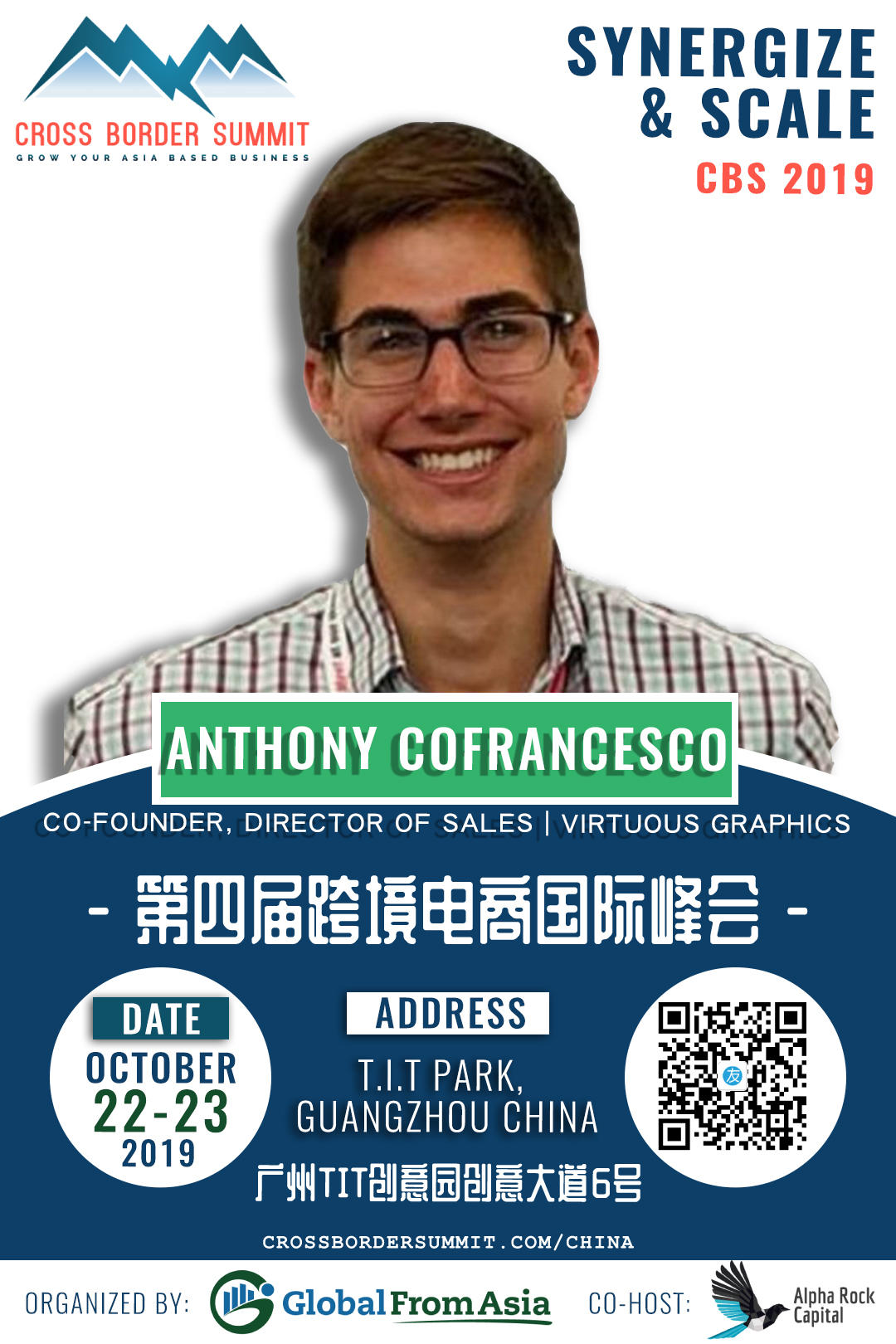 Anthony Cofrancesco is a former Operations Manager at Amazon who quit his job in 2018 to relocate full-time to Manila, Philippines to help scale Virtuous Graphics.
From just under 10 creatives, he was able to grow the company to more than 30 full-time creatives in under 8 months while also doubling revenue.
He is an expert in business development and client relations and has spoken on numerous occasions within the Amazon community including Global Sources, StartUp Bros and ASD.
Prior to working at Amazon, Anthony has worked in corporate finance and business strategy at companies including Verizon, ThePointsGuy.com and Savanti Travel. Despite his young age of 25, Anthony is an avid traveler who stays up to 100 nights per year in hotels and has visited 37 countries.
It is a privilege to have him as a speaker in the Fourth Annual Cross Border Summit on October 22-23, 2019 in Guangzhou, China where he will share his tips on how to Increase Conversion Rates In Your Amazon Listing.
Now, here's Anthony inviting all of you to the Fourth Annual Cross Border Summit:
How to buy CBS2019 tickets?
大会购票方式: