Gerard Nieuwenhuis
FOUNDER, BETAFRESH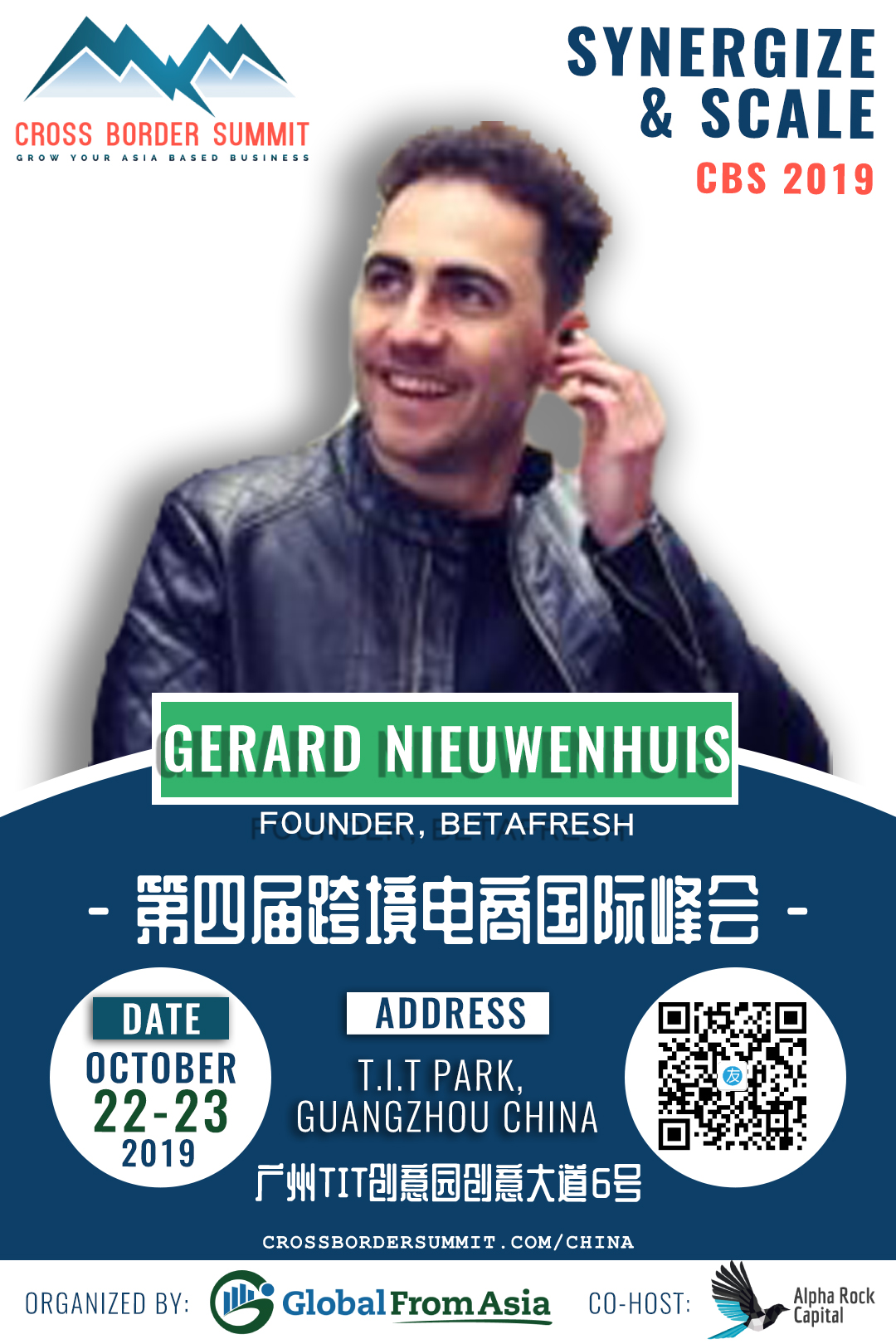 Gerard is an entrepreneur with 10 years experience in supply chain management, cross-border ecommerce and distributed teams.
He gained a global perspective through his extensive travels and has a deep understanding of the ins and outs of international trade, supply chain logistics and location independent teams.
Nowadays his company runs multiple B2C brands and offers supply chain solutions to retailers, ecommerce and subscription box companies globally.
Gerard will be with us at the Fourth Annual Cross Border Summit on Oct. 22-23, 2019 in Guangzhou, China.
Get to meet him up close and learn more from him all about supply chain logistics management, eCommerce and so much more.
How to buy CBS2019 tickets?
大会购票方式: