William Lee
MAAS MEDIA GROUP | PRESIDENT, NORTH AMERICA AND ASIA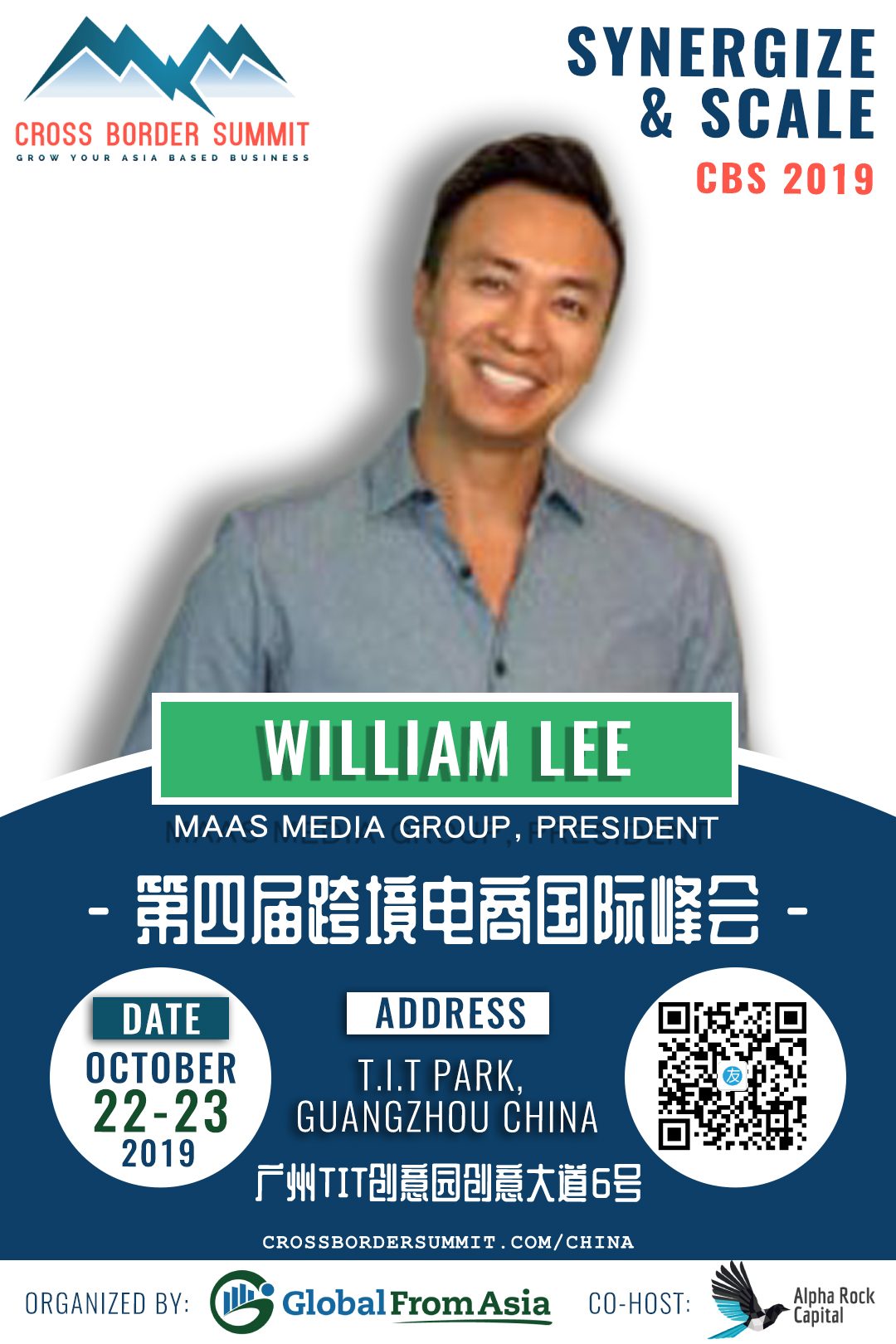 As the President of Maas Media Group for North America and Asia, William takes on the role of growing the agency through sales and streamlining operations.
As Maas Media Group is a media agency specializing in Programmatic Marketing, William's approach to business development is to create win win situations/solutions for the team and for the clients.
His experience with media agencies started in the year 2009 in a company that specialized in CPA marketing. This is where he honed his skills in launching mini-sites, creating sales funnels and many others.
Learn from William as he shares all about Leveraging Media Buys and Amazon DSP at the Fourth Annual Cross Border Summit on October 22 - 23, 2019 in T.I.T. Park, Guangzhou, China.
How to buy CBS2019 tickets?
大会购票方式: