Ino Topalović
YIWU SUPERVISOR INSIGHT QUALITY SERVICES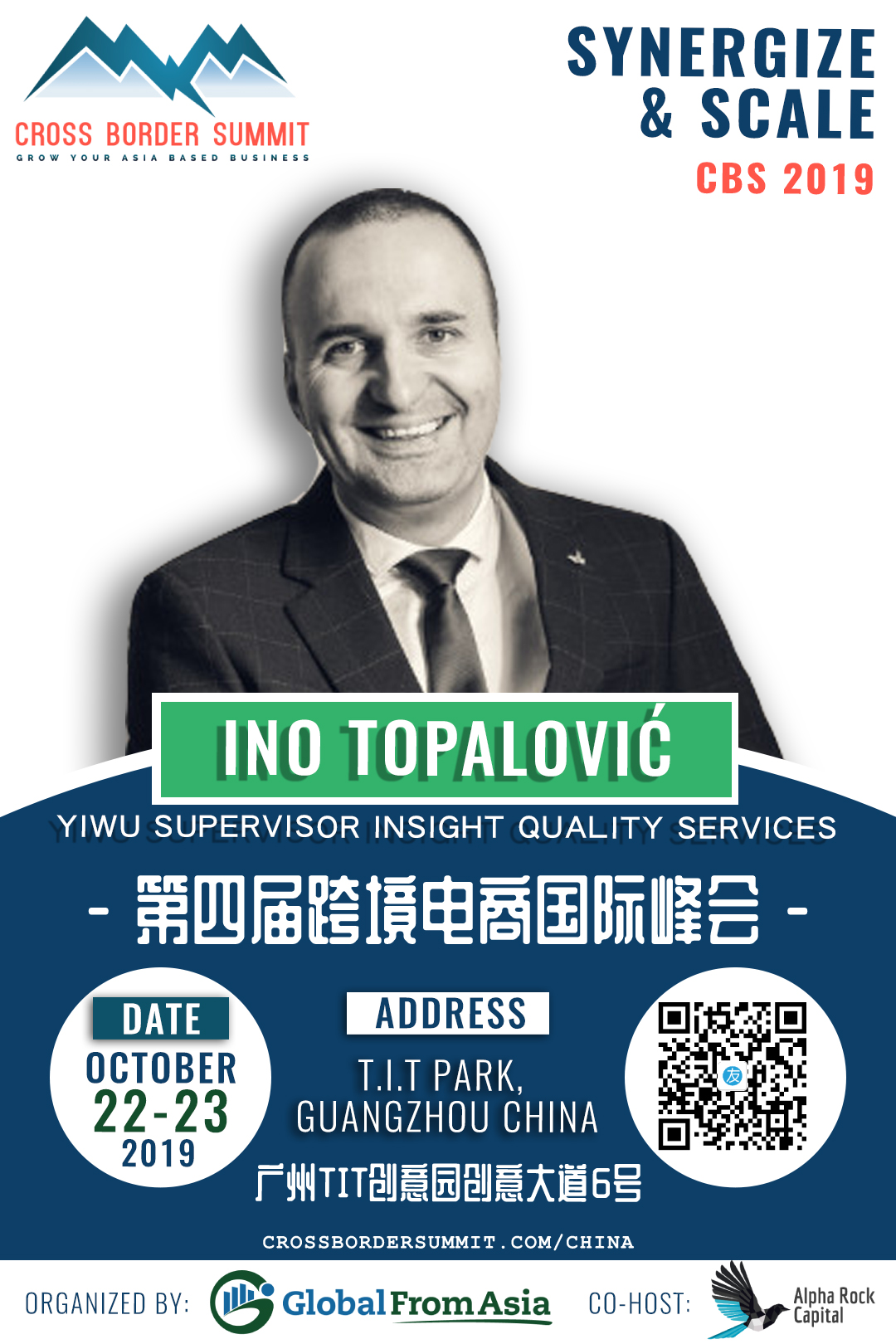 Ino fell in love in China. He is a Manager at Insight Quality Services overseeing their inspection and sourcing services.
At Insight Quality Services, the goal is supporting and developing its team to continually provide the highest quality services to its customers.
No matter how good the systems, how good the process, or how good the product, when inspection teams are less than well-supported, they can fall short of providing quality services. When that happens, it's you and your brand that suffer. That's why Ino is here.
Ino has a wide range working experience from brokerage agency, information technology, and as purchase and sales manager in furniture factory for his production side knowledge.
He will be sharing some of his experiences and stories on product inspection and sourcing at the Fourth Annual Cross Border Summit on October 22 - 23, 2019 in T.I.T. Park, Guangzhou, China.
How to buy CBS2019 tickets?
大会购票方式: