Nathan Resnick
CEO AT SOURCIFY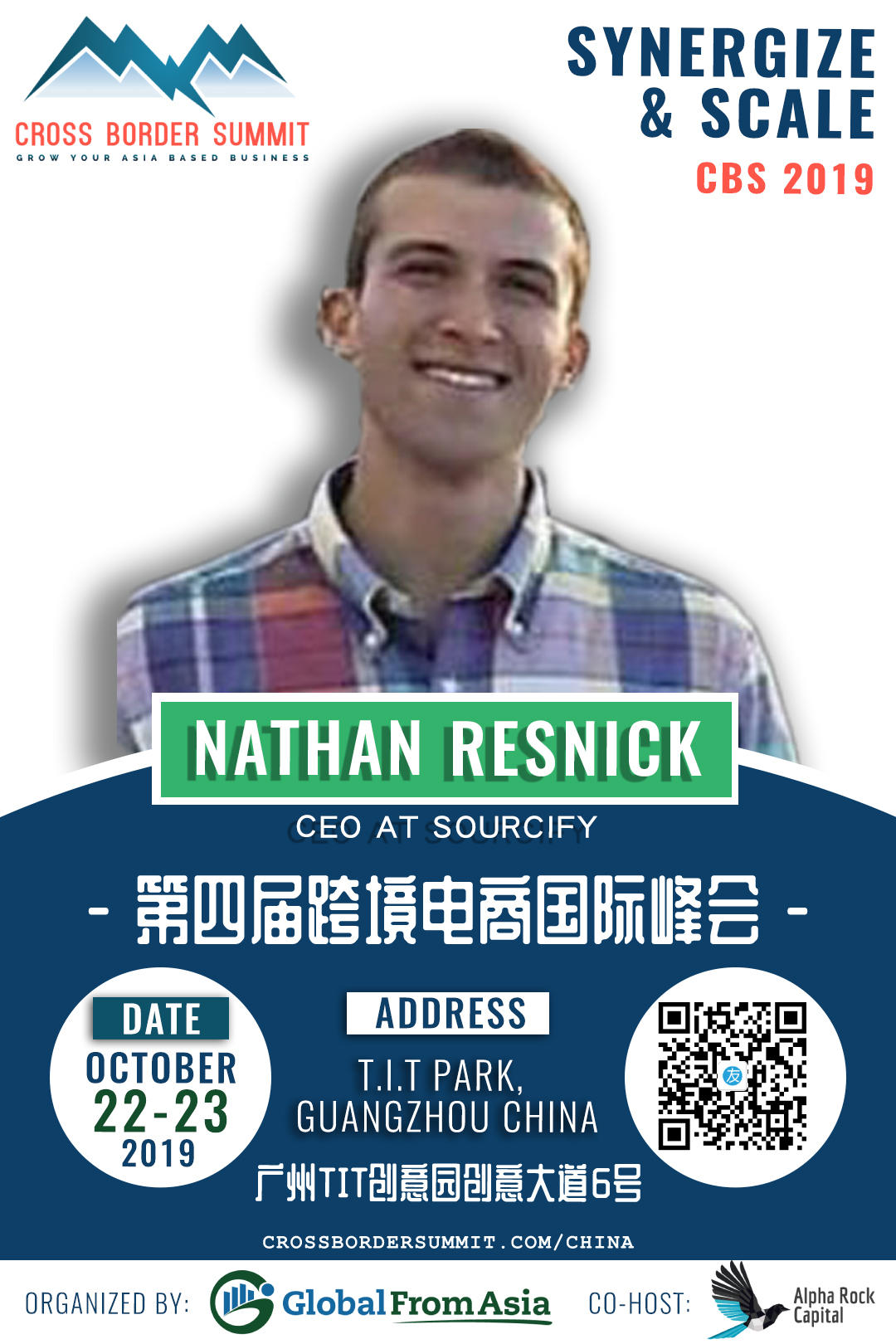 Nathan is a young entrepreneur, writer, and traveler, who has brought dozens of products to market. He has been a part of a lot of Kickstarter projects and wrote for a few different media outlets.
He co-founded Sourcify, known as the fastest growing sourcing platform and is presently the CEO.
Nathan's success with Sourcify is one that should not be ignored. Just in his twenties, his achievements already surpassed the standard. For one, he was able to grow his business and his brand to more than 60% in just a month from when he started it.
He will talk more about this in the Fourth Annual Cross Border Summit on Oct. 22-23, 2019 in Guangzhou, China.
It will be a great opportunity that should not be missed especially by global business enthusiasts especially those into manufacturing.
See you at the summit!
How to buy CBS2019 tickets?
大会购票方式: