Mikkel Thorup
PODCAST HOST AT EXPATMONEYSHOW.COM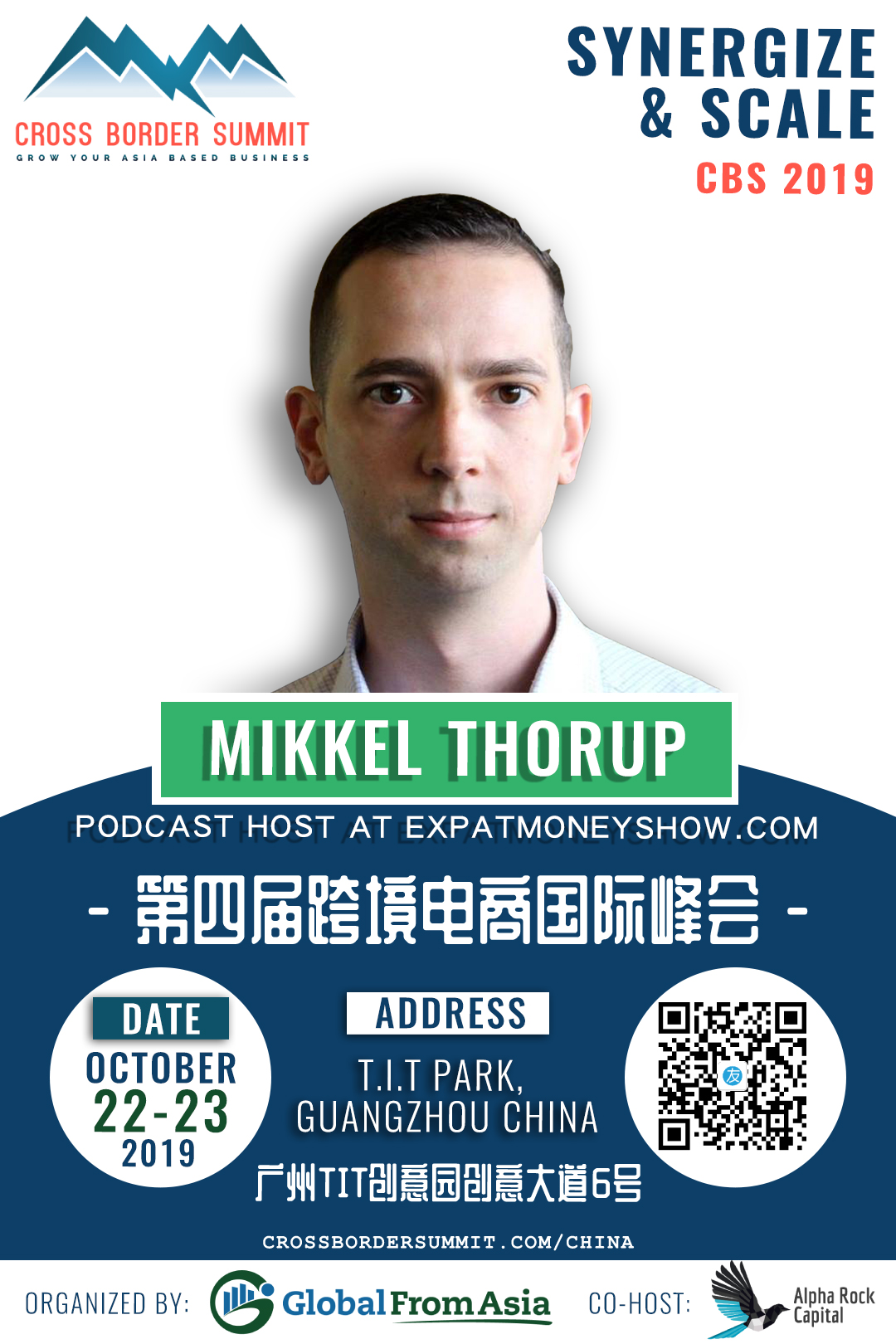 A podcast host at ExpatMoneyShow.com, Mikkel Thorup is an Investor, Entrepreneur and has spent nearly 20 years travelling around the world visiting more than 100 countries including Colombia, North Korea, Zimbabwe and Iran.
His goal now is to help Expats generate additional streams of income, eliminate tax bill, and take advantage of offshore structures so they can travel the world freely and never have to worry about money again.
As part of his fulfillment of this goal, he will speak about Advance Marketing Strategy so you can position yourself as a world-class expert, at the Fourth Annual Cross Border Summit. That will be happening on October 22 - 23, 2019 at T.I.T. Park, Guangzhou, China.
Now, here's Mikkel inviting all of you to the Summit:
How to buy CBS2019 tickets?
大会购票方式: